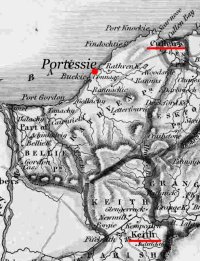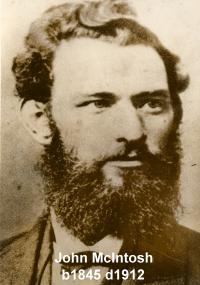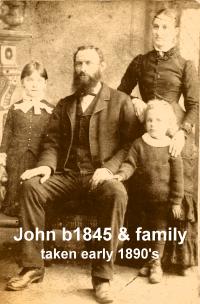 The founder was John McIntosh b1795 d1876 who left his agricultural work in nearby Keith to serve a boatbuilding apprenticeship with James Ross of Cullen, who is recorded as having built during this period (starting 1808) "Sloops" and "Open sail boats". After marrying in Cullen and fathering five children (the last Isabella b1827 Cullen), John moved to nearby Portessie, established his own yard and subsequently took his son William b1821 d1893 into his business. William then subsequently took two of his sons, John b1845 d1912 and William R. b1853 d1927 into the business.
After Williams death in 1893, the younger son William R. opened his own yard in adjacent Ianstown which was likely more suited to the launching of larger boats. John b1845 although a competent boatbuilder in the family tradition, carried on the Portessie yard, but was apparently not as competent a businessman as his brother, and after meeting financial difficulties (possibly due to increasing commitments as a Methodist lay preacher or the much greater investment involved in the building of the A 149 WHITE ROSE) was forced to auction in 1900. The Portessie yard then was acquired by William R. who kept John as an employee until his death in 1912.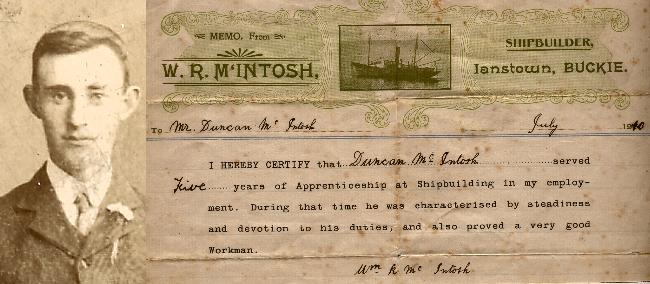 For more information on Duncan Click here
During this period some boats were still credited to J & W McIntosh even though the official builder would have been W.R. McIntosh. The Portessie yard was closed after John's death, all ongoing work being transferred to the Ianstown yard, which continued in business until being acquired by Jones Buckie Slip & Shipyard in 1918. William R.'s son William, became foreman shipwright at the Jones yard, a position he held until his retirement during WW2. (See obituary notice opposite) William R. continued boat maintenance and/or building work on adjacent land next to Whale Bay - (The Roarins?).
The last Steam Drifter built by the McIntosh's was the BCK 209 Jeannie McIntosh launched in February 1915. She survived service with the Admiralty in WW1 & was one of the 'little ships' involved in the evacuation of the remnants of the British Expeditionary Force from Dunkirk in 1940, when France fell to the Germans. She apparently suffered structural damage at Dunkirk, but was repaired & assigned to a patrol escort group based at Ipswich (HMS Bunting). Armed with machine guns she was probably engaged in escorting small ship convoys, to and from Ipswich and Harwich, to join the main East Coast convoy route about 11 miles off Harwich. When the Rough Fort was placed in position in February 1942 she was then allocated as a tender and subsequently the Sunk Head Fort - finally being scrapped in 1947. Her remains can still be seen (2005) at low tide at Harwich.