View this page at 1024x768
This page last updated May 2006.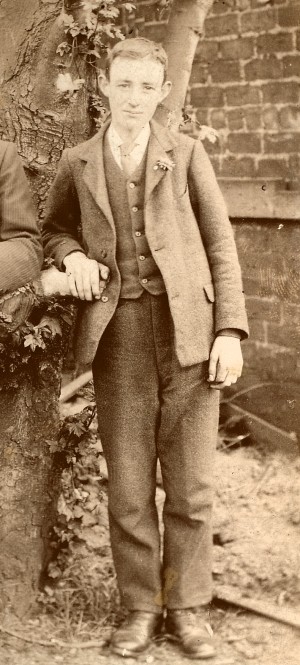 Duncan McIntosh
b 9/5/1889 d 11/4/1959
Duncan was born at Portessie, Buckie, Scotland in 1889, the third child to John McIntosh, boatbuilder & Christina (nee Robertson). John had two children in a previous marriage to Elizabeth (Robertson), who died age 23yrs.
He commenced his ship-building apprenticeship in 1904, in the employ of his Uncle W.R. McIntosh, who had yards at Portessie & Ianstown. (Duncan's father John had apparently gone broke in 1900). At this time the yards had just produced their last Zulus & were commencing building Steam Drifters.
During his apprenticeship, Duncan had an accident resulting in the loss of his right eye - he thereafter had one glass eye. Steam Drifters launched during this period include BF 162 Concord, BF 188 Mistletoe, BF 304 Guiding Star, BF 573 Hope, BF 574 Vintage, BF 722 Union, BF 846 Zodiac, BF 933 Bloom, BCK 9 Fear Not,(see pic below) BCK 13 (later 137) Bramble, (see pic below) BCK 20 Hazael & BCK 45 Con Amore.