New - sign the

View this page at 1024x768

This page last updated Jan 2008.

Unfortunately very little information has survived about any individual McIntosh built scaffies as the last were probably built in the 1880's. One certainty however is that they built many, & the quality of their craft was highly regarded. Please contact me for comment or if you can help with extra information.


The Angus MacLeod Archives Undoubtedly the best online collection of information on the Scottish herring fishing industry.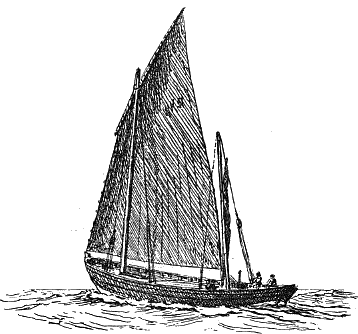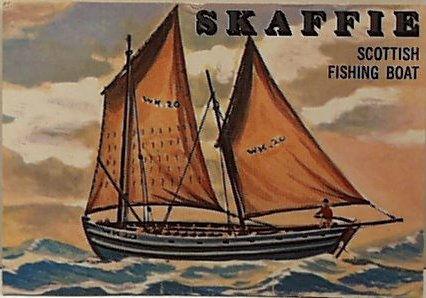 Find out more about
PLEURAL MESOTHELIOMA
And also the Mesothelioma Fund
ASBESTOS EXPOSURE
The Evolution of the Scaffie
John McIntosh left Cullen after having served his apprenticeship with boatbuilder James Ross, & began building Scaffies at the fishing station of Portessie probably in the late 1820's. He had married in Cullen in 1818 & all his five children were born there, the last being Isabella in 1827.
The Scaffies of this time were open, clinker built sailboats, the demand being for an affordable fishing craft that, due to the lack of harbours in the area, could be hauled up the beach after fishing. Edgar March in 'Sailing Drifters' apparently gleaned much of his knowledge of Scaffies from this period from the report prepared by Captain Washington, following the disastrous loss of life during a storm in August 1848, and wrote - -
"Two distinct types of boats were to be found in Scottish waters. The typical herring lugger was the Buckie boat, variously called a scaffie, scaffa, or scaith. Length of keel was 32ft to 33ft, but a curved stem and a sternpost raking at 45deg increased the overall length to 41ft, beam was 13ft, and depth 4ft 9in. The clinker-built hull was lightly constucted of 1 1/2in larch planking with oak ribs, keel, stem and sternpost, and the boat was coated with a crude varnish. As the hull only weighed three tons, it could easily be hauled up a beach. Draught light was, for'ard 2ft 6in, aft 2ft 9in, but with a loaded displacement of 16 tons, the boat drew 4ft 3in for'ard, and 4ft 9in aft, a ton of ballast being carried."
These boats cost £60 fully rigged, had a crew of five, and while most carried two lugsails, some had three.
"The lines of such a boat can be seen - - (here), - - and the inset of the harbour emphasises the dangers of running for such a tiny shelter, surrounded by jagged reefs on all sides, except for the narrow entrance. Many of these scaffies were built by J. & W. McIntosh, of Portessie, a firm of high repute down to the last days of sail."
Check out this picture of a Scaffie unloading, with Scaffies as a back drop. This pic is one of a collection being shared on another site by an 'ally' from Findochty, whose father has a LARGE collection. Probably the best online pic relating to Scaffies, and the best online collection of old herring drifters.