New - sign the

View this page at 1024x768

This page last updated January 2007.

Please contact me for comment or if you can help with extra information.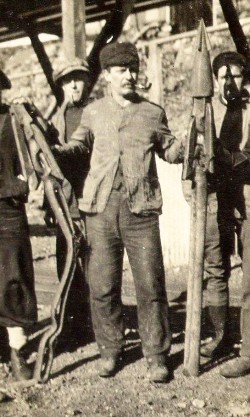 Prince Olaf Harbour 1921 - Image courtesy Peter Henderson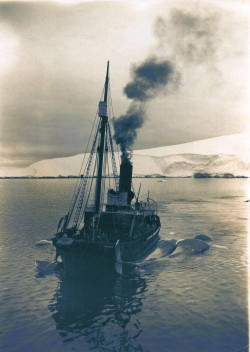 Click the pic for gallery of photos taken during a whaling expedition to the South Shetland Islands, by the Southern Whaling & Sealing Co. in 1922 - 23.
Warning - these photos show whale hunting in all its gory detail.
Southern Whaling & Sealing Co.
The Southern Whaling & Sealing Co. were owners of the 'Sound of Jura' from 1911 until 1919.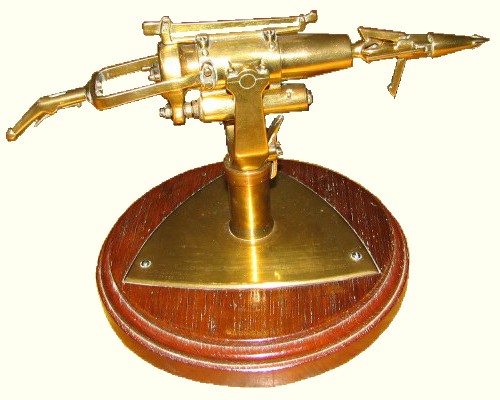 Image courtesy Peter Irvin Charlton - great grandson of George Driver Irvin - Inscription at base

SOUVENIR OF
THE SOUTHERN WHALING & SEALING CO. LTD.
PRESENTED TO GEORGE DRIVER IRVIN, ESQ
RE SOUTH GEORGIA MANAGING DIRECTOR 1919

'The harpoon is solid brass, around 11.5 inches long, the trigger is spring loaded, and the harpoon comes out and opens up, it rotates and pivots on it's stand, the handle in the back (the breech) rotates, and the sight moves' - Peter Irvin Charlton.

Richard Irvin & Sons were a North Shields based fishing company, whose interests had expanded in the late 1800 & early 1900's into shipbuilding & maintenance as well as the manufacture & supply of ice. Some of their companies included the Shields Engineering & Dry Dock Co., the East Coast Herring Drifter Co., & the Shields Ice & Cold Storage Co. Ltd.
Richard's son, George Driver Irvin, became based in South Africa at Cape Town and in 1903 established the African Fishing & Trading Company with its head office in North Shields. This company had two steel trawlers built in England, as well as a timber trawler in Sweden. These trawlers were all of similar size - the 'Star of the South', built by Smith's Dock Co. North Shields, was 115ft long with a 21ft beam & a gross tonnage of 210.
Carl Ossian Johnson emigrated from Sweden to Durban in 1897, and became involved in trawl fishing as well as establishing the Southern Sealing Co., which engaged in sealing at Prince Edward Island. His first trawler the 'Berea', which he had built in Sweden in 1902, was the first privately owned trawler in South Africa. This was followed in 1907 by the 'Bluff' built also in Sweden, both vessels being taken under their own power to South Africa by Johnson himself.
While the two companies operated successfully, Irvin saw the benefit of Johnson's fishing expertise, as the latter saw benefits in Irvin's marketing methods. They together founded the firm Irvin & Johnson Ltd. in 1909.


(Irvin & Johnson became the most important fisheries enterprise in South Africa - still existing today - (2007).