New - sign the

View this page at 1024x768

This page last updated April 2007.

Please contact me for comment or if you can help with extra information.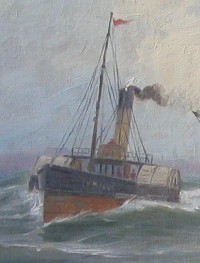 An example of an early paddle steam tug at North Shields.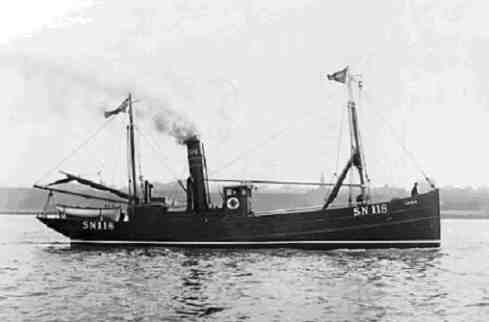 SN 118 Chris was a Richard Irvin owned steam trawler built in 1910, apparently surviving today in Germany. Click the pic to read more. This is an EXCELLENT article about the early development of steam trawling at North Shields.
Read more about the history of the SN 118 Chris HERE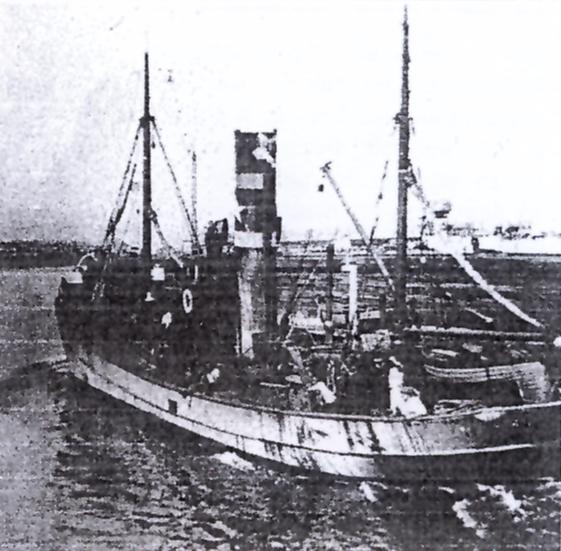 Star of the South
Richard Irvin & Sons
North Shields

Richard Irvin was born in North Shields in 1853, entering the fishing trade in 1864 at age 11. He witnessed first hand the beginning of the steam trawl fishery in the area, being undertaken by converted paddle steam tugs.

Seeing the potential of the trawl industry he followed the example set by tug master, William Purdy, & began using converted paddle steam tugs for trawling. By the time he was married, the foundation for the Richard Irvin fishing dynasty had already been laid.

This article is a MUST READ.

His first son, John Hannel Irvin was born in 1874, starting work in the firm aged 13, and upon reaching the age of 21 was transferred to the Aberdeen branch which had been opened in 1887, and made a partner in the firm. This firm was then known as Richard Irvin & Sons Ltd, with the subsequent taking into the partnership of his other sons, Richard Irvin Junior, George Driver Irvin & Thomas W. Irvin. They established the firm Shields Engineering Co. for the construction & repair of trawlers & purchased the firm Young's Dock Co., which they merged to form the Shields Engineering & Dry Dock Co. The firm then became involved in the herring drifting fishery around the same time as steam powered drifters began to be used in NE England and Scotland. The East Coast Herring Drifter Co. was set up in 1900 followed soon after by the Shields Ice & Cold Storage Co. Ltd.

By 1902, when George Driver Irvin was sent to South Africa to investigate the potential of a fishery there, the company had major interests in many aspects of the fishing industry, as well as the trawling industry which they had helped pioneer. They had businesses in Aberdeen & Peterhead as well as in North Shields and had a small fleet of steam drifters with the SN reg. no. (North Shields).

The African Fishing & Trading Co. was established in 1903, with offices in Cape Town & North Shields. Initially three trawlers were built & sent to South Africa, including the Star of Peace & Star of the South which arrived at Cape Town early in 1904. Despite some promise, the African Fishing & Trading Co. was not profitable and after almost being closed down by head office in North Shields, continued operating after a merger with another South African fishing company owned by Carl Ossian Johnson in 1909. This merger subsequently lead to the establishment of the firm, Irvin & Johnson in Dec 1910. This firm is still operating in South Africa today (2007).

Meanwhile Richard Irvin & Sons (probably after prompting by Carl Johnson) had seen the potential of the whaling & sealing industries & an application had been made for a whaling lease at South Georgia. This led to the formation of the Southern Whaling & Sealing Co. in partnership with Irvin & Johnson. Even after the SWSC was sold to Lever Bros. in 1919, Irvin & Johnson SA still had whaling interests in South Africa & started a sealing venture at the Kerguelen Islands.

The diversified group of companies still continued operating successfully in Britain, with major interests in Aberdeen as well as North Shields, a growing interest in Peterhead as well as many agencies in such places as the main fishing port of Buckie as well as smaller villages such as nearby Findochty. Richard Irvin & Sons began building wooden fishing boats at Peterhead, north of Aberdeen, Scotland during WW1. Three wooden steam drifters built in 1915, 1916 & 1918 were the Jocelyn SN 180 (later PD 154), Lorraine SN 287 & Maureen SN 23 (later SN 360 & later Golden Emblem BF 232). Many timber vessels were built in this yard until the 1970's, when most Scottish shipbuilders ceased building out of wood. Richard Irvin still has a shipbuilding yard in Peterhead (2007).