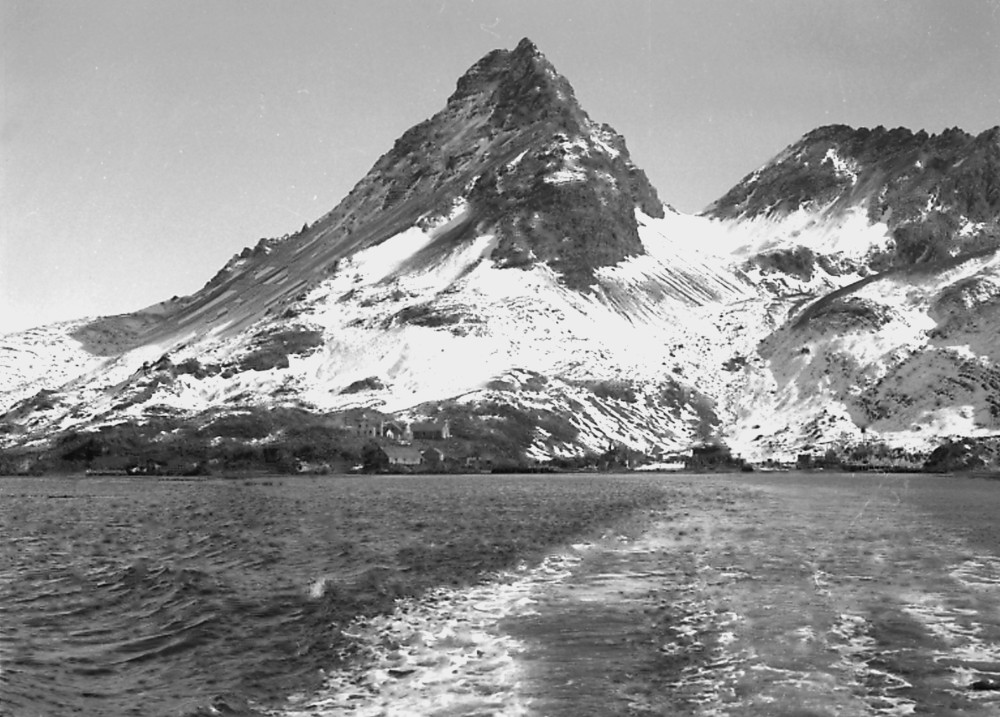 Prince Olaf Sund 1987. Hay Peak dominates the skyline.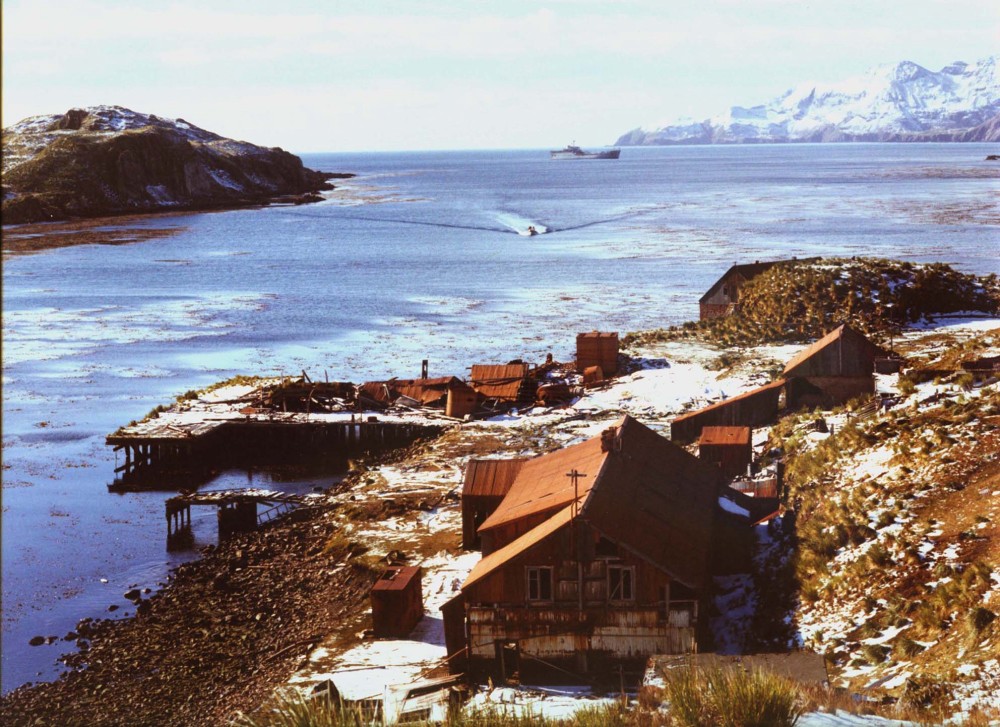 Part of the whaling station at Prince Olaf Sund with 'Sir Lancelot' at anchor. The whaling station was abandoned in 1930.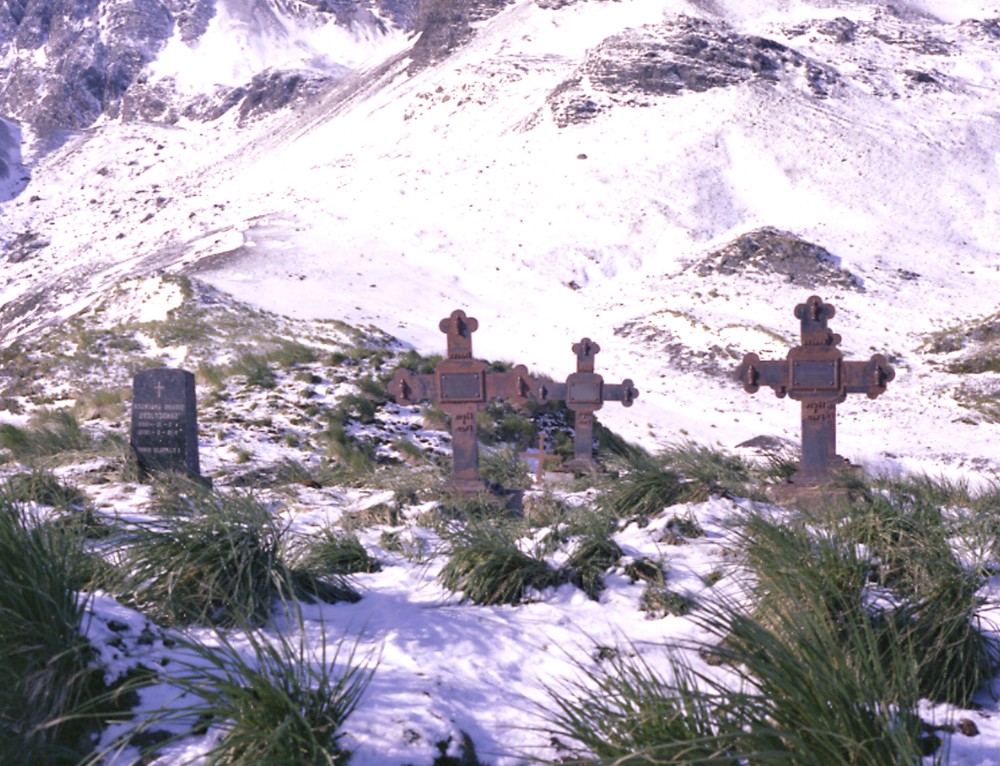 Unknown graves at Prince Olaf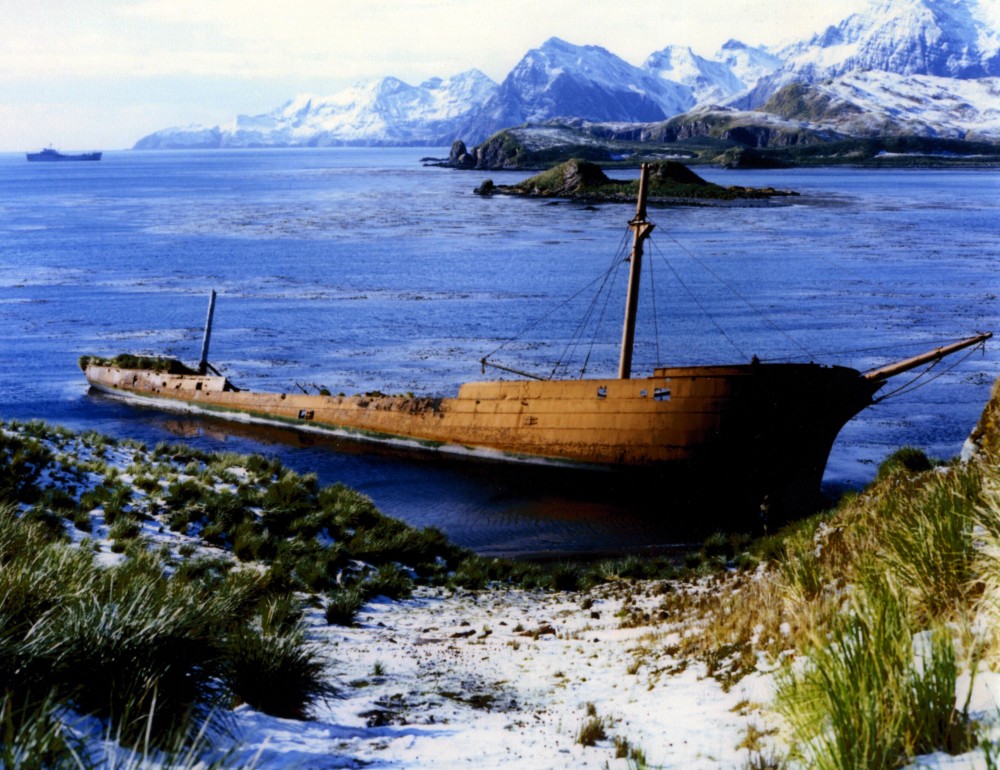 Wreck of the 'Brutus' More here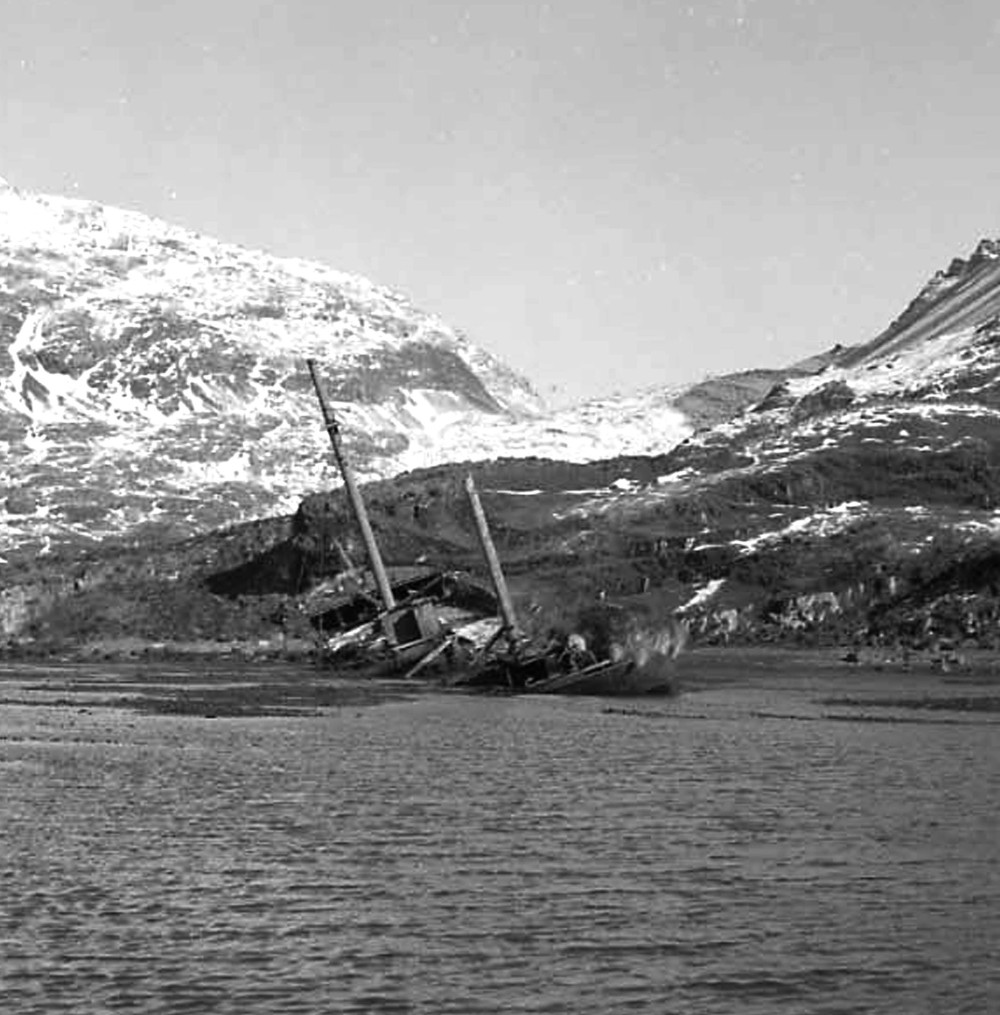 Another photo of 'Brutus'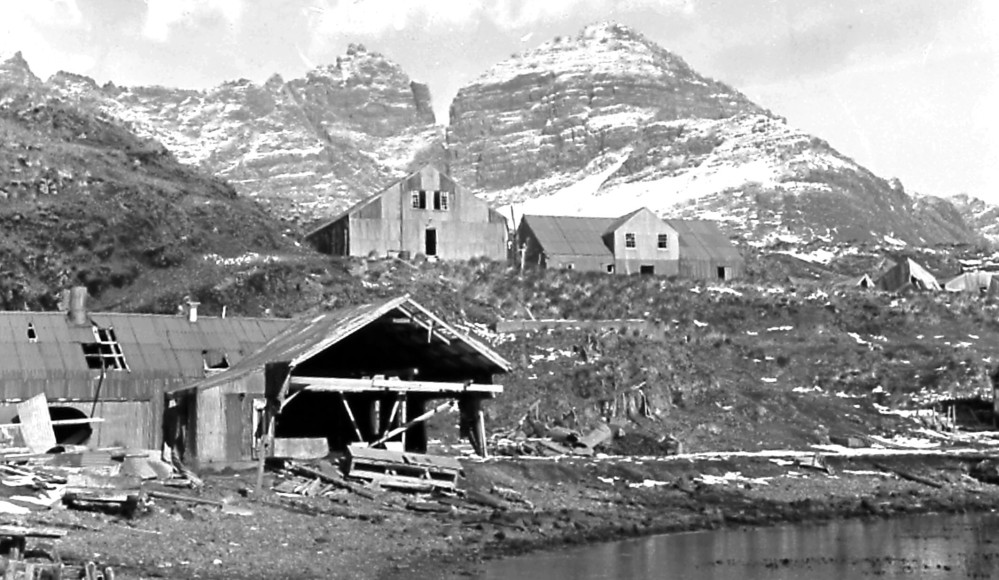 Whaling had commenced at POH in 1911-12 using the factory ship 'Restitution'. Building of the shore based whaling station commenced in the 1916-17 season.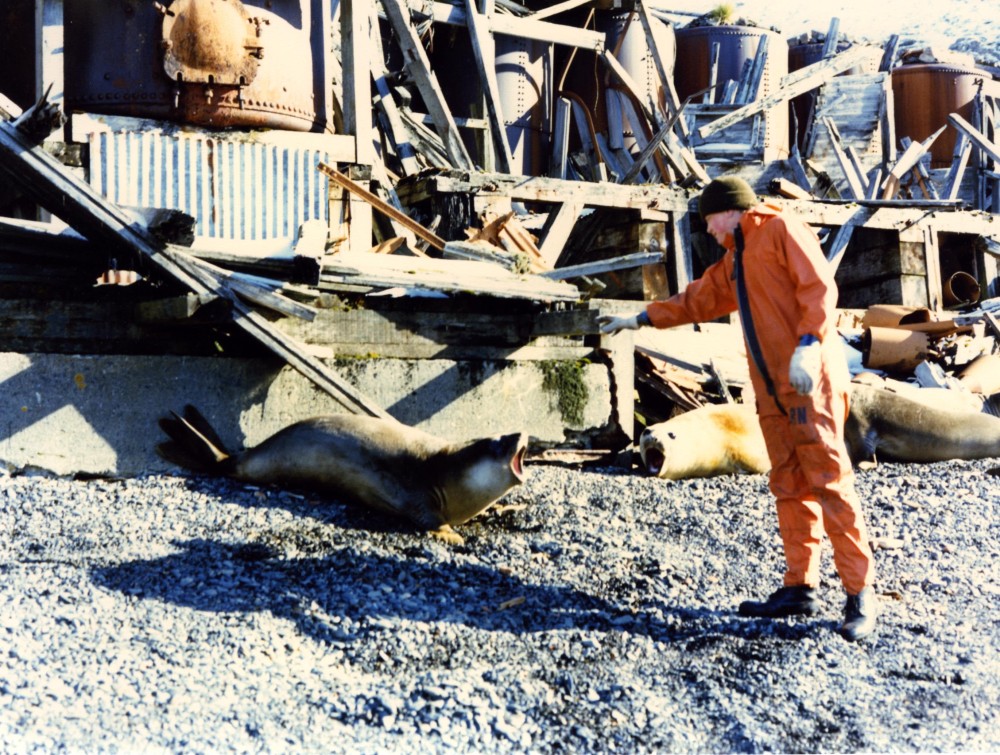 Fur seals among the derelict buildings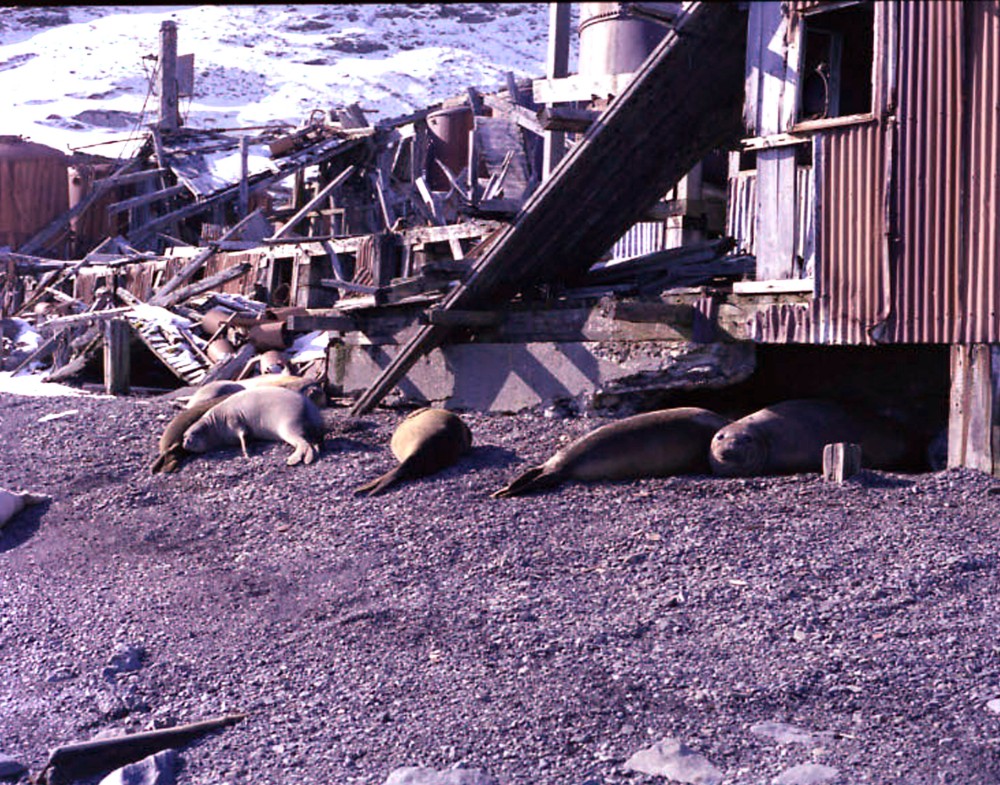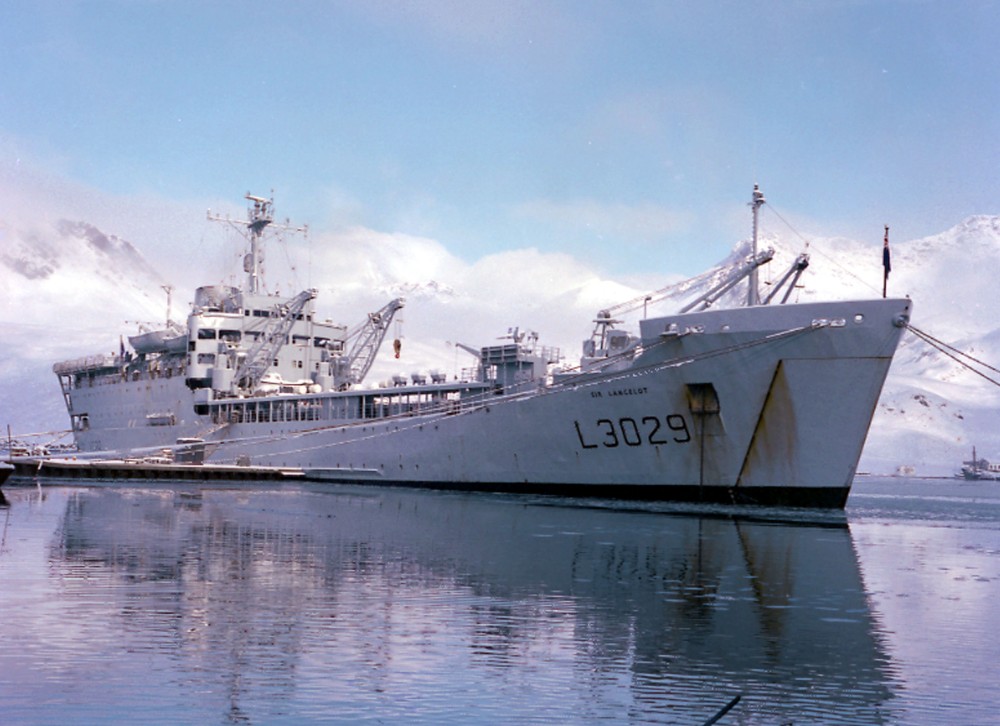 'Sir Lancelot' at King Edward Point